Truck Mounted Ready Mix Concrete Pump
Posted On: 09/02/2023 | Posted by: Haomei Concrete Pumps
Concrete pump trailer, truck mounted concrete pump and boom pump trucks are all concrete delivery pump, which use the pumpability of concrete to deliver concrete to designated pouring points. These are three most common popular machines currently on the market. However, each of them has its own advantages and disadvantages.
Concrete pump trailer is the cheapest among the three. There are electrical and diesel engine pumps. The difference is that the power source of the hydraulic system is provided by the motor or the diesel engine.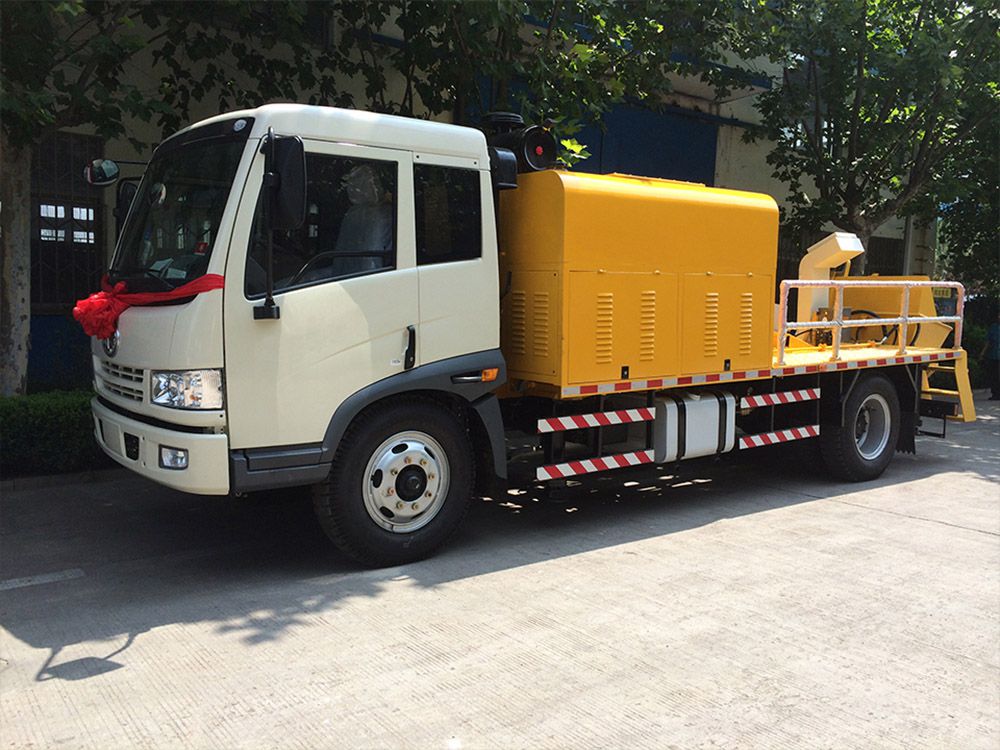 Concrete line pump is a construction equipment that relies on pressure to transport concrete through pipelines. It can continuously complete horizontal and vertical transport at one time. It is an ideal type of existing concrete transport equipment.
As a member of concrete pumping equipment, truck mounted concrete pumps have entered a period of rapid development with the strengthening of urban traffic management and the development of concrete pumping equipment rental business, coupled with its good mobility.
With the advancement of science and technology, the application of new materials and new processes, and the needs of engineering construction, vehicle-mounted pumps are developing in the direction of high pressure, large displacement, high reliability and integrated control of electromechanical and hydraulic systems.
As a kind of concrete pump with driving function, the small truck mounted concrete pump for sale has the same working principle of the pumping system as that of the trailer pump, but the basic structure is different from that of the trailer pump. It can be divided into power sharing type and power non-sharing type according to whether the chassis power is shared or not.
Regardless of whether it is a power sharing type or a power non-sharing type, it can generally be divided into chassis, power system, water cleaning system, cooling system, hydraulic system, support system, electrical system, lubrication system and pumping system.
It is frequently used in many small and medium-sized construction sites. Since it has no boom, it needs to be manually connected when it is used. In addition, on the construction site, for those middle and high-rise buildings that are difficult to reach with boom pumps, it is also possible to use the truck-mounted pump to take over the pipe to transport the concrete. Welcome to leave message below to inquire ready mix concrete pump price.
Original source: https://www.concrete-pump-cn.com/a/truck-mounted-ready-mix-concrete-pump.html
Tags: truck mounted concrete pump for sale,
Previous: Diesel RMC Pump for Sale
Next: Trailer Mounted Concrete Pump for Sale VS Concrete Boom Pump