The Small Portable Concrete Pump Is Easy To Operate
Posted On: 22/02/2017 | Posted by: Haomei Concrete Pumps
Concrete boom pump is pumping, cloth, walk on a portable car without having to remove the pipeline conveying of concrete is a kind of engineering vehicles.In the countryside or small construction projects with small portable concrete pump can both save investment, and easy operation.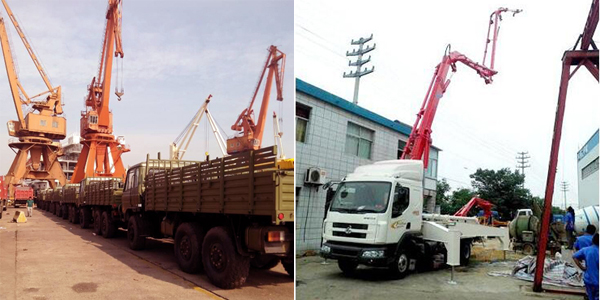 The following is small portable concrete pump obvious significant advantages:
1, Small portable concrete pump with low fuel consumption, short body, narrow, short, can walk in the limited width, high road card, suitable for narrow workplace construction.
2, Comes with a boom for the fabric, auxiliary time is short. Cloth convenient and quick, pumping speed, high efficiency.
3,High degree of automation, easy to operate by one operator, equipped with wireless remote control.
4,Motor performance, equipment, high efficiency; body design dexterity, small footprints.
5, Vehicle design set economy, reliability, security, durability as a whole.

Our company are one of leading construction machinery manufacturer in China, we has dedicated in small portable concrete pump construction machine export more than 20 years,any inquiry or further cooperation freely contact our Email:info@haomei.biz
Original source: https://www.concrete-pump-cn.com/a/the-small-portable-concrete-pump-is-easy.html
Tags: small portable concrete pump, c,
Previous: Solving Stationary Concrete Pump Displacement Control Proble
Next: The Chassis Is To Power Pumping Concrete