The significant advantages of truck-mounted concrete pump
Posted On: 30/10/2017 | Posted by: Haomei Concrete Pumps
As one of the construction industry leader concrete pump/boom pump manufacturer, we provide many models of concrete pumps with high quality and perfect services which will bring you much benefits. Our concrete pump not only has high working efficiency but also keeps the quality high with no separation during working process. It has a compact design and is cost friendly as well. If you need more detailed information or have any questions, you are warmly welcomed and feel free to contact us (Email:info@haomei.biz) or leave a message.
The truck mounted concrete pump has the following advantages:
1.Set mixing, pumping, transporting functions in one unit which can effectively improve the efficiency of construction.
2.The power system is equipped with high quality engine with low fuel consumption and high pumping speed which can complete the production of concrete 40m3/h with high efficiency.
3.With high degree of automation it only needs one person to open the equipment and two do cloth pipeline and feeding is directly done through small loading cars which at least save half of the staff.
4.The motor performance is good. After the completion of the work in one project it can be quickly transferred to another project to continue the work and it can also be responsible for several works of concrete batching pumping with high equipment utilization.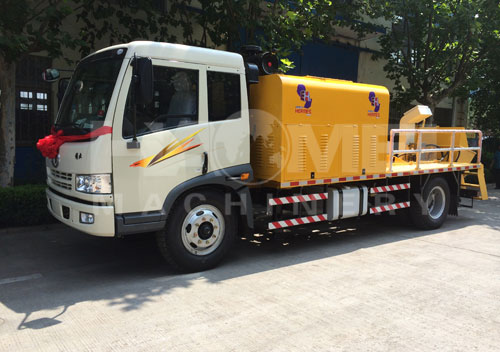 Original source: https://www.concrete-pump-cn.com/a/the-significant-advantages-of-truck-moun.html
Tags: truck-mounted concrete pump, co,
Previous: The proper use of concrete pump truck
Next: Technical information of truck mounted concrete pump