Technical information of truck mounted concrete pump
Posted On: 01/11/2017 | Posted by: Haomei Concrete Pumps
HAOMEI machinery has the right kind of truck-mounted concrete pump for all customer requirements and all sorts of applications.The concrete pump provides the users reliable pumping performance along with the highly wear resistant parts including delivery pipe, discharge port, transition bushing, concrete piston, wear plate, cutting ring and delivery cylinder that improve the pumping efficiency and reduce down time.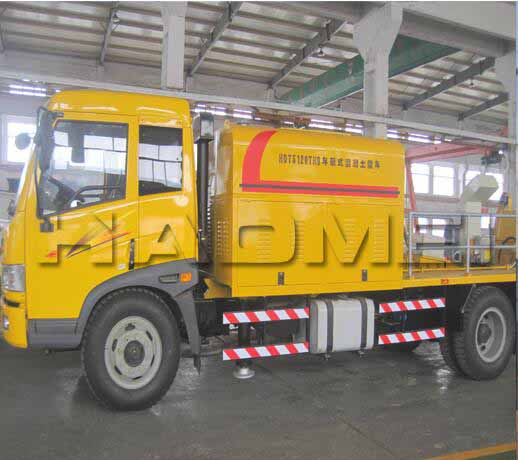 All our truck-mounted concrete pumps are equipped with the patented Rock valve system and with hydraulic and electronic components of our own make. This concept contributes directly to the Schwing-typical low fuel consumption, the low costs of wear and the high trade-in value of our concrete pumps.
Truck Mounted Concrete Pump utilises an innovative 'S' valve made from anti-wear fusion material, which guarantees excellent outputs under hard working conditions. Each unit is fitted with hydraulically operated stabilizer feet to ensure quick and safe placement of the pump at all types of job sites. All of concrete pumps use the most recent design control systems (Finite Element Method) on the placing booms and high-yield point heads are welded to sections and hinges with double support pins, ranking them among the safest and most reliable booms on the market. This truck mounted concrete pumps offer the option of PTO (power take-off) while the pumps can be fitted to any cab/chassis with the correct technical specifications.

Original source: https://www.concrete-pump-cn.com/a/technical-information-of-truck-mounted-c.html
Tags: truck mounted concrete pump, co,
Previous: The significant advantages of truck-mounted concrete pump
Next: What is the appropriate concrete pump for concrete plant