The characteristics of truck-mounted concrete pump
Posted On: 27/09/2017 | Posted by: Haomei Concrete Pumps
Truck-mounted concrete pump means with the function of stirring the truck-mounted concrete pump.Truck-mounted concrete pump in construction process using the forklift truck loading, artificial pour cement, then good pump pipe, can be to pump concrete mixing and to the floor.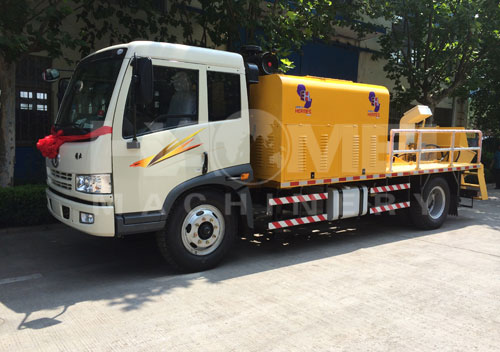 Truck-mounted concrete pump not only limited to rural building equipment, also can be widely used for urban infrastructure, roads or construction sites, workshop, warehouse, dock, such as space narrow, homework content of frequent transformation cases, is very popular with customers.This is because of its characteristics:
1, Truck-mounted concrete pump with double shaft system, the concrete compressive strength, accurate measurement of raw material.
2, Truck-mounted concrete pump with small size, body width is only 2.2 meters, very suitable for rural road narrow areas such as construction.
3, vehicle-mounted concrete pump will stir stir pumping integration, 2, 3 people can construction, simple operation and remote control operation, easy construction.
Original source: https://www.concrete-pump-cn.com/a/the-characteristics-of-truck-mounted-con.html
Tags: truck-mounted concrete pump,
Previous: How to select concrete pump trucks
Next: The proper use of concrete pump truck