The change of construction way by small concrete pump
Posted On: 29/04/2019 | Posted by: Haomei Concrete Pumps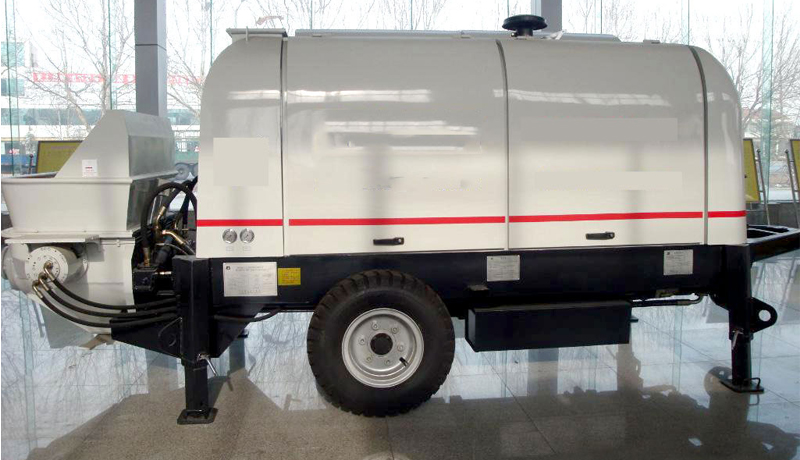 All over the world, with the rapid development of modern construction, a suitable concrete machinery is indispensable, while the traditional towed concrete pump has poor mobility and inconvenient transfer. It is very suitable for modern, efficient and complex engineering conditions.
The emergence of small mitsubishi concrete pump solves this problem, improves efficiency, relieves the trouble of inconvenience of equipment consignment and loading and unloading, and installs concrete mixing and pumping system on automobile chassis, which is a small vehicle-mounted tractor pump with mixing function.
Small concrete pumps can be widely used in urban infrastructure, workshop, warehouse, wharf and other places where the site is narrow and the operation content changes frequently. This kind of multi-functional equipment has great development space and can easily be recognized by customers.
According to the customer's reaction of purchasing truck-mounted concrete pump, their various projects are not short, the requirement of concrete pumping is increasing gradually, and the demand for concrete volume is very large. A small project usually needs tens of thousands of dollars. A small concrete pump can take two or three projects a year without any problem, and it can guarantee about 70,000 projects in that year.

Original source: https://www.concrete-pump-cn.com/a/the-change-of-construction-way-by-small-.html
Tags: small mitsubishi concrete pump,
Previous: How to lay pipes inconstruction of trailer concrete pump
Next: What are the manufacturers of small concrete pumps