What are the manufacturers of small concrete pumps
Posted On: 10/05/2019 | Posted by: Haomei Concrete Pumps
Small concrete pump have the characteristics of small size, strong practicability, economy, energy saving, labor saving and high efficiency, and our small concrete towing pumps are especially suitable for small civil projects. HAOMEI machinery small mitsubishi concrete pump can easily cope with the construction of bridges, highways, tunnels, water conservancy, urban and rural housing.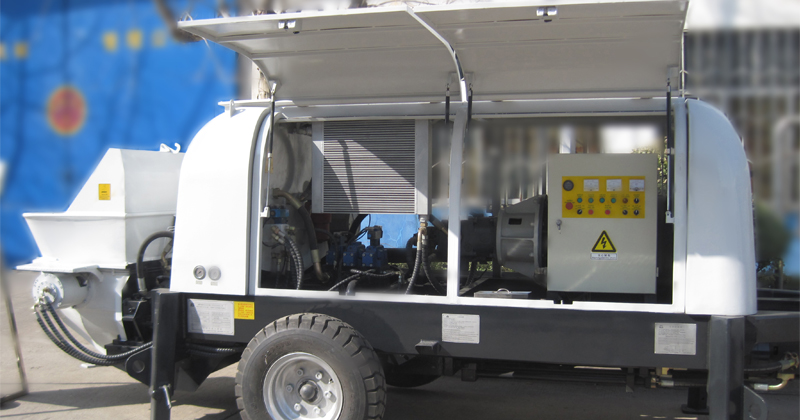 Advantages of China small concrete pump:
Small concrete pumps save a lot of labor costs and shorten the construction period for these projects. Traditional construction tasks are heavy, and it is a difficult and time-consuming task to transport concrete to the floors by manpower. Another advantage of small concrete pump is that the most suitable choice for small construction projects.
1. All parts of the pumping system are fitted by well-known brand manufacturers with high standards and good quality.
2. Hydraulic system core components, all adopt well-known brand products, mature and stable system, long service life.
3. The main electrical components come from well-known brands with low failure rate and stable performance.
4. The assembly experience is rich, the product quality is stable, and the factory equipment is guaranteed. The platform is a high-quality product.
5. Paying attention to details and long service life of products
Original source: https://www.concrete-pump-cn.com/a/what-are-the-manufacturers-of-small-conc.html
Tags: small concrete pumps, China sma,
Previous: The change of construction way by small concrete pump
Next: Removal the common faults of concrete boom truck