The advantages of small concrete pump
Posted On: 03/07/2018 | Posted by: Haomei Concrete Pumps
Compared with the large concrete pump truck, the biggest advantage of the small concrete pump is the price advantage. Because it is small, the number of arms is few, the concrete pump price is naturally lower than the same kind of large and medium-sized machine equipment. This price advantage attracts customers who want to buy the concrete pump but the money is not very abundant.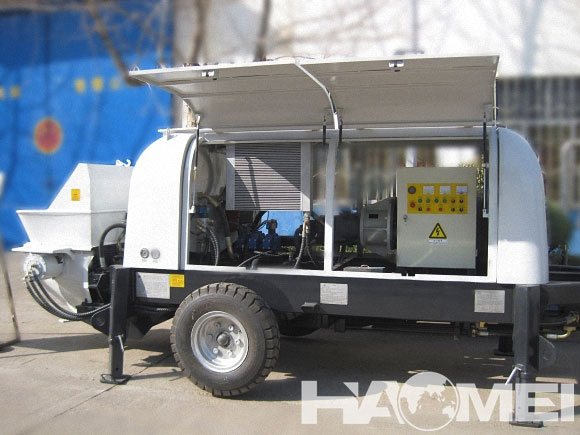 In addition, the trailer concrete pump structure is relatively simple, the small concrete pump repair and maintenance is very convenient; in the movement and start and other aspects of light, for the users who often transfer the engineering address, small concrete pump car is very convenient. There are still many advantages for rural customers who invest in small agitated concrete pump trucks.
Many construction parties are eager to purchase a small concrete pump with high cost performance and improve the efficiency of construction.
When buying a small concrete pump, it is recommended that the workshop be looked at at the manufacturer to observe its production capacity.
Original source: https://www.concrete-pump-cn.com/a/the-advantages-of-small-concrete-pump.html
Tags: concrete pump truck, small conc,
Previous: How to use the concrete pump better
Next: The maintenance of concrete pump truck in high temperature w