Safety control points for concrete pumping construction
Posted On: 31/10/2018 | Posted by: Haomei Concrete Pumps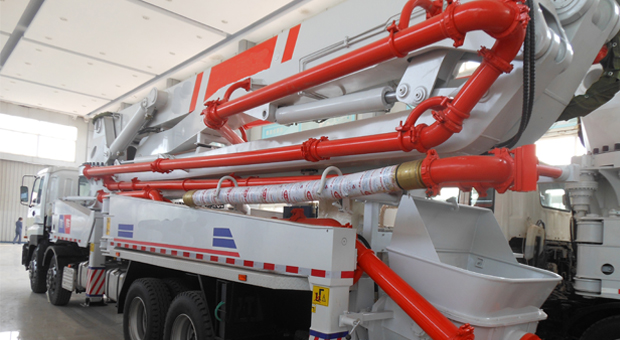 The safety control points for concrete pumping construction:
1. Safety helmet must be worn when entering the construction site to guard against falling objects in the air and prevent accidents.
2. The concrete pump truck and the trailer concrete pump must support the pump on the solid ground. When they arrive at the construction site, they must observe carefully and understand the solid condition of the ground before they can support the pump. When the pump track is supported, the supporting legs should be padded. When the pump is near the pit or slope, there must be enough safety distance.
3. When the concrete pump truck is pumping, the operator (driver, pumper) can observe the change of the ground of the pump at any time, and should take decisive and timely measures to stop the pumping operation. Immediately close the boom and repump the pump before it can be operated.
4. When the concrete boom pump enters the construction site, it must observe the wires and cables in the operation range, understand the line voltage, and ensure the minimum safe distance according to the different voltage. If it can not reach the minimum safe distance, it must require the site to work after power cut.
5. Transfer trailer concrete pump, construction site towing pump concrete mixing truck driver towing pump maximum speed must not exceed 8 km/h;
6. The schwing concrete pump worker must check the tire pressure of the tow pump, the safety pin of the leg and the distance between the guide wheel and the ground. After hanging the trailer hook, he must wear the safety bolt of the trailer hook and fasten the safety wire rope. Assist and direct driver safety to reach construction site.
Original source: https://www.concrete-pump-cn.com/a/safety-control-points-for-concrete-pumpi.html
Tags: pump track, schwing concrete pu,
Previous: The working principle of putzmeister concrete pump
Next: Which operations will cause blockage of concrete mixer pump