How To Purchase A Suitable Concrete Pumping Equipment?
Posted On: 09/12/2016 | Posted by: Haomei Concrete Pumps
At present, concrete pumping quipment is mainly divided into the gate valve concrete pump and the S valve concrete pump. Also known as concrete transport pumpThe use of concrete pump units in the world is rapidly increasing and producing enterprises and production continue to increase with performance and quality rapidly improving. With so many products what should you do to purchase suitable concrete pump?
At first, you should carefully check the technical parameter of concrete pump before purchase. Concrete pump has the following main technical parameters: transmission displacement, export pressure, motor power and distribution valve form. In accordance with the new national standards, these parameters can be learned from the model of concrete pump.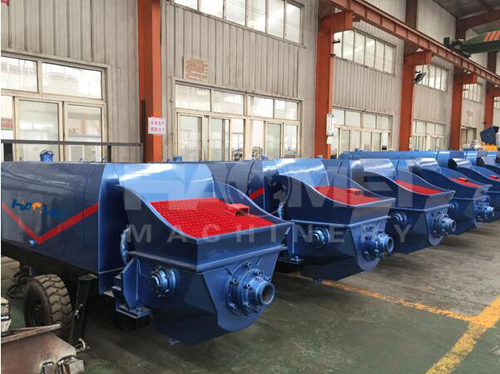 The last, you should observe the motor power of cement pump machine before purchase. Concrete pump motor power is a prerequisite for determining the export pressure and transport volume. When the motor power is certain, reducing the amount of transportation will increase the pressure. On the contrary, reducing export pressure will make the delivery volume increase. In order to ensure that the concrete pumps not only have a larger transport capacity but also have a certain amount of export pressure with the matching economic power thus in the designing of concrete pump, we use the constant power piston pump.
Concrete pumping equipment is composed of pump body and conveying pipe which is a machine using pressure to transport the concrete along the pipeline. Concrete pump is mainly used for high rise, high speed, overpass and other large concrete works of concrete transport work. Concrete machinery is the basic construction equipment with high demand which is also widely used in industrial and civil construction, national defense construction and other projects.
The resource is from http://concrete-pump-cn.com,any need or technology problem please contact our company Email:info@haomei.biz
Original source: https://www.concrete-pump-cn.com/a/how-to-purchase-a-suitable-concrete-pump.html
Tags: concrete pumping equipment, con,
Previous: Small Concrete Pump Bring Convenience To Construction
Next: Can you distinguish the concrete line pump and concrete boom pump