Small Concrete Pump Bring Convenience To Construction
Posted On: 11/11/2016 | Posted by: Haomei Concrete Pumps
small concrete pump bring convenience to family or a small engineering construction.
Small concrete pump too is a machine designed to spread concrete in an area which is difficult to reach out. The trailer pump is ideally suited for the construction of foundations and pools, pressure grouting, and rockscaping. Trailer concrete pump can pump concrete both horizontally and vertically. It is designed differently depending upon the types of mixes.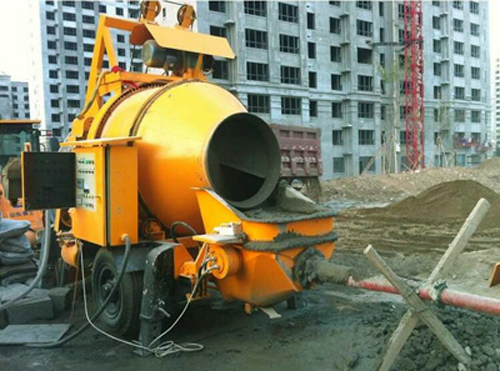 The advantages of trailer concrete pumps are similar to that of truck concrete pumps. Followings are the advantages of concrete pumps :
It can pump concrete to the difficult areas both horizontally and vertically.
Pumping is faster than other methods.
It is all weather operations.
Saves enough time and energy and helps in the completion of work with the faster rate.
Concrete can be easily handled as it is pumped to desired spot.
The most important aspect of the concrete pump pipe is the pressure because the pressure determines the horizontal or vertical pumping distance. Designed for different types of mixes like low slump, large aggregates etc these pumps are very efficient. The trailer concrete pumps also uses equipments like hydraulic oil coolers, concrete velocity heat exchanger, hopper remixers, valves, hydraulic systems etc that provides them sophistication and efficiency.
Original source: https://www.concrete-pump-cn.com/a/Small_Concrete_Pump_Bring_Convenience_To_Construction_57.html
Tags: Small Concrete Pump, trailer co,
Previous: concrete pump trailer rental
Next: How To Purchase A Suitable Concrete Pumping Equipment?