How To Debug The Putzmeister Concrete Pump
Posted On: 21/03/2017 | Posted by: Haomei Concrete Pumps
Putzmeister concrete pump is a kind of common machinery in building construction .How to debug the putzmeister concrete pump ?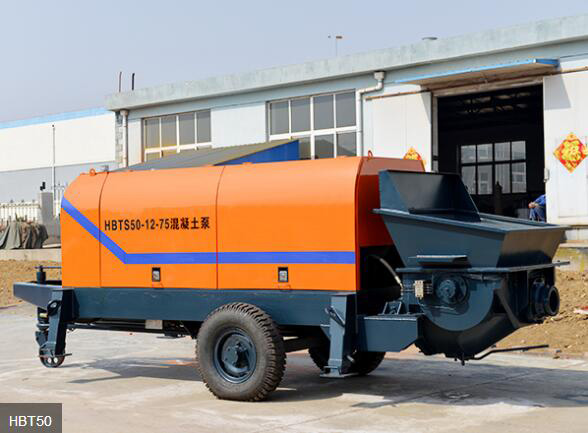 Putzmeister concrete pump as close as possible to the construction point, and consider the exit after the end of the operation line.
Putzmeister concrete pump placement site to maintain a flat and strong, especially the support of the legs.
Arrange and reinforce the piping. Empty load operation 10 ~ 20 min, so that the lubrication points are obvious grease. Which pumping pump mortar 1 ~ 2 m3, when the mortar is fast, you can pour into the concrete, directly into the normal pumping.
Test the pump, carefully observe the work of the various parts of the abnormal. Such as oil pump, oil temperature, the main pressure gauge changes, the frame pump should also pay attention to the arm movements and engine work, if any abnormal circumstances, should immediately stop to identify the reasons for troubleshooting after the re-test.
Do not wash the pump after pumping, carefully check the Department of any leakage, oil leakage phenomenon, after passing the pump or directly put into use.
Original source: https://www.concrete-pump-cn.com/a/how-to-debug-the-putzmeister-concrete-pu.html
Tags: putzmeister concrete pump,
Previous: What Should Inspection When Buy A Concord Concrete Pumps
Next: How Much Does A Trailer Concrete Pump Cost