How to check the leakage of the concrete pump boom
Posted On: 24/07/2018 | Posted by: Haomei Concrete Pumps
How to check the leakage of the concrete pump boom?
Main inspection parts for oil leakage of concrete pump boom
Once the leakage occurs in the concrete pump boom, the main inspection parts are the following parts: the oil tank side cover, the oil drain plug, the oil filter and the liquid level gauge. Each oil pump, oil motor spindle head, import and export joint, leakage oil port and shell assembly joint surface, oil pipe joint. The joint surface of the hydraulic valves, the valve and the floor. The oil cylinder cover and the piston rod seal.
The main treatment method for oil leakage of concrete pump truck
If oil leakage occurs, the following causes can be dealt with, such as the repair of the joint surface loss, the fastening force of the patch bolt to be uniform, the reassembly of the contaminated parts, the replacement of the unqualified seals and parts.
Main inspection parts of water leakage of boom pump
If the trailer concrete pump is leaking, the main parts of the inspection are as follows: the joint surface of the commercial concrete cylinder and the hopper, the rubber piston of the commercial concrete cylinder, the joint of the discharge pipe, the discharge port of the hopper, the axle head of the small end S tube and so on.
Main processing methods:
In view of the above water leakage parts, the main treatment methods include the following, such as fastening the connecting bolt, replacing the seal, adjusting the joint surface clearance and repairing the damaged parts of the joint surface.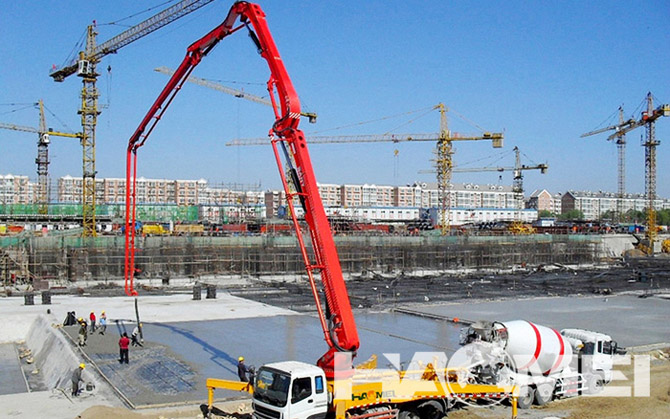 Original source: https://www.concrete-pump-cn.com/a/how-to-check-the-leakage-of-concrete-pum.html
Tags: concrete pump boom, concrete pu,
Previous: The pouring requirements for concrete boom pump
Next: Problems encountered in practical operation of boom pump