How to choose concrete pump truck brands
Posted On: 03/12/2019 | Posted by: Haomei Concrete Pumps
  After being in the industry for a few years, I have been asked by not a few people about how to choose concrete pump truck brands. In the past years both domestic and international markets have showed great force in consuming concrete pump booms and concrete pump trucks, which stimulated the rise of brands. The more the brands, the confused the buyers, especially foreign buyers. Here are pieces of advice in your choosing of concrete pump brands.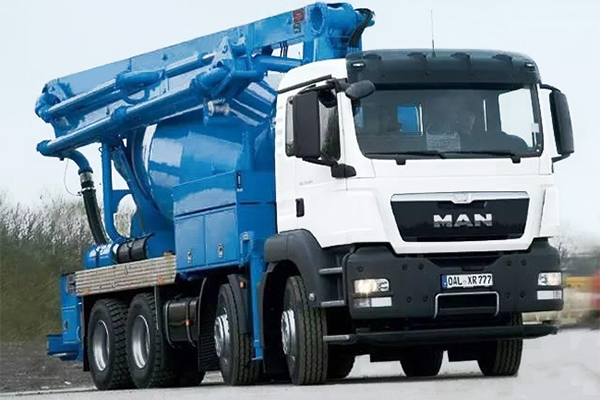 First, refer to the word of mouth about a brand, which is the most clumsy yet direct one. If concrete pump trucks of a brand enjoys a high market share in your local place, it indicates that the brand may suit you in technology and practice. What's more, a high market share urges the supplier to improve its truck quality to cater for application demands of your local people. Some small brands only assemble parts from other suppliers, leaving quality and performances in doubt. Famous brands would develop core parts of their own to make their pumps perfect.
  Second, check whether there are machine parts available conveniently. Repair and maintenance tasks would be top priorities for concrete pump truck owners. To reduce the usage cost and ensure equipment attendance, we must obtain a full range of brand technical and service support. Big brands are usually in an advantageous position in the development of supporting industries.
  In terms of price, pump trucks of big brands are indeed much more expensive. The extra sales price of this part is mainly reflected in the after-sales service. Without a perfect after-sales system guarantee, you would be scratching your heart and lungs once the truck fails to operate. If the problem is not solved, it will inevitably lead to equipment shutdown and paralysis. This wasted time cost is also inestimable for owners.
  Third, check the price of the second hand concrete pump trucks of a brand. Generally used trucks of good brands can be sold at good prices. This makes it very cost efficient to buy a truck of top quality.
  Are the tips helpful in your choosing concrete pump truck brands? Hope it's helpful.
Original source: https://www.concrete-pump-cn.com/a/concrete-pump-truck-brands.html
Tags: concrete pump truck brands, co,
Previous: Hydraulic system of a mini concrete pump truck
Next: Buy concrete pump truck from manufacturers