Concrete Pump Trailer Displacement Control Failure
Posted On: 20/02/2017 | Posted by: Haomei Concrete Pumps
Concrete Pump Trailer pump to the maximum displacement when the work, the displacement is not adjustable, will affect the pump pumping the normal work.
The cause of the concrete pump trailer failure :
1, electrical fault can be divided into two parts, respectively, the PLC output points Q0.0, darlington tube damage;
2, electric proportional solenoid valve, or the main oil pump constant power problem.
The way to exclude concrete pump trailer displacement:
1, adjust the volume button, measured Q0.0 point and darlington tube voltage change, so the Q0.0 point and darlington tube is normal;
2, measuring the proportion of electromagnetic coil coil resistance of 26 ohms or so, so the normal;
3, demolition under the constant power valve, found with the roller with the chute fracture, replace the displacement after the concret pump trailer normal regulation.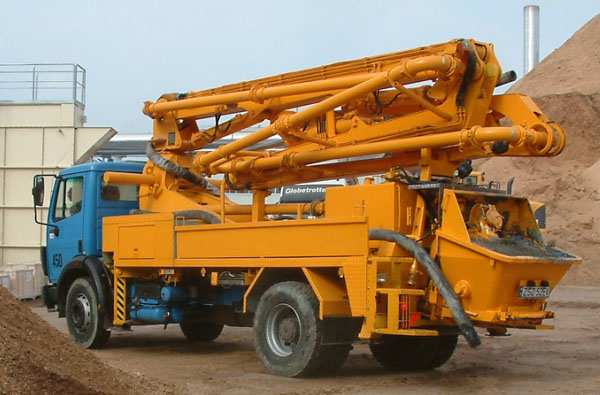 CONTACT US
Haomei machinery equipment CO., LTD.
Email: info@haomei.biz
Website: http://concrete-pump-cn.com
Office Add: No.14 Waihuan Road, New district, Zhengzhou, China
Tel: +86-371-65621392
Fax:+86-371-86616825
Original source: https://www.concrete-pump-cn.com/a/concrete-pump-trailer-displacement-contr.html
Tags: concrete pump trailer,
Previous: Can Concrete Pump Boom Arm Length Increase?
Next: Customer Feedback Pumping Concrete Some Work Problems