Can Concrete Pump Boom Arm Length Increase?
Posted On: 17/02/2017 | Posted by: Haomei Concrete Pumps
Can concrete pump boom arm length increase?
The answer is concrete pump boom arm long to increase is very difficult, because the density of concrete is about 2.4, itself is solid, pumping the pump when the power is great, the longer the arm the longer the longer pump, the longer the distance The greater the strength, which requires the pump tube steel can withstand this power, so want to lengthen is difficult.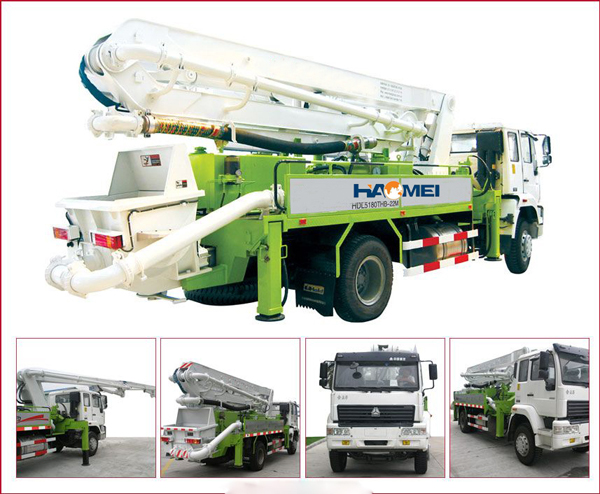 concrete boom pump/concrete boom pump truck is widely used in tunnel, airport, seaport, high-speed rail site, beam field, bridge construction projects and so on.
Concrete Pump boom include 21m, 22m, 24m, 25m, 27m, 29m, 32m and 33m. Most popular models are 25m, 29m and 33m. Most of components are world top brands to ensure best performance. The truck is 4*2 with small size that could drive and work in narrow roads.

The whole machine is with high mobility, high reliability, high intelligence, high efficiency, low cost, low maintenance cost, especially widely used for small and medium projects.

Freely contact us Email:info@haomei.biz
Original source: https://www.concrete-pump-cn.com/a/can-concrete-pump-boom-arm-length-increa.html
Tags: concrete pump boom,
Previous: Pumping Displacement Of Concrete Pump
Next: Concrete Pump Trailer Displacement Control Failure