The Features of Cement Mixer And Pump
Posted On: 19/10/2021 | Posted by: Haomei Concrete Pumps
Haomei
cement mixer and pump
integrates mixing and high-pressure pumping. Electric motor or diesel generator set can be used as the power system. The construction operation system is fully automated. It can be easily moved on the construction site.
The concrete mixer and pump can be used for mixing and pumping dry and wet materials such as cement, mortar, fine stone concrete, etc. Having two functions in one, it has high cost performance. can be used for mixing and pumping dry and wet materials such as cement, mortar, fine stone concrete, etc.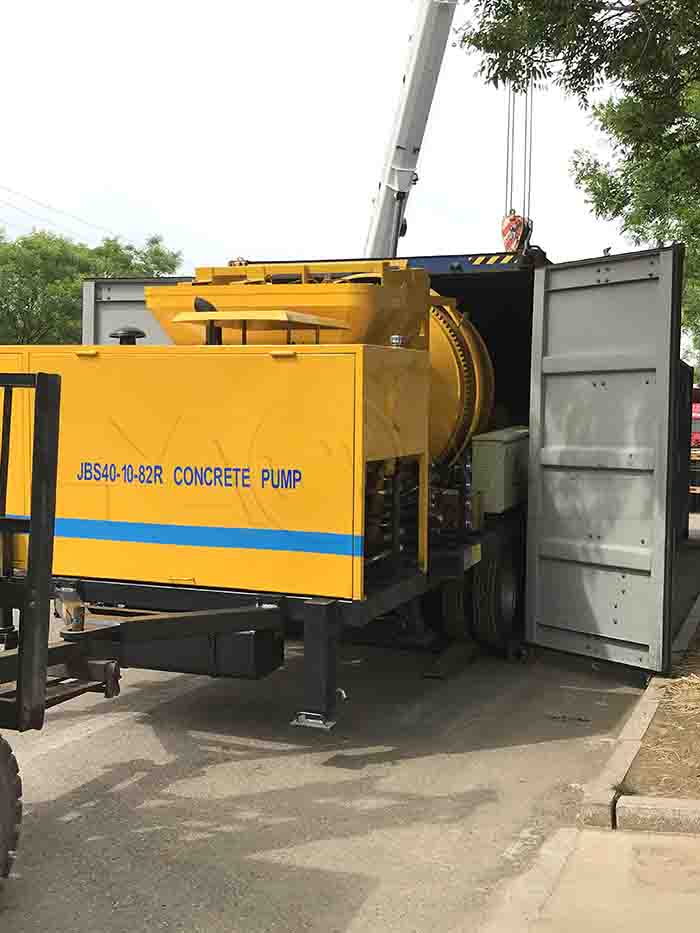 The concrete mixing pump can not only improve the working efficiency, but also more convenient for construction in narrow areas, sloping roofs, and high-rise buildings.
Electric system
It is of PLC programmable computer control and equipped with a wireless remote control.
Pumping system
Double-cylinder full hydraulic pumping is adopted, which improves work efficiency and reduces failure rate.
S-pipe distribution valve
The concrete mixer machine and pump is equipped with a floating wear ring, which automatically compensates for wear and has good sealing performance. It has two working modes: low pressure with large displacement, and high pressure with small displacement.
Reversing system
The
concrete mixer pump
adopts electric and hydraulic control reversing, with sensitive response and good stability.
High outlet pressure
Its horizontal transportation can reach 400 meters to 500 meters, and vertical transportation reach 150 meters to 180 meters, which can meet the transportation requirements of high-rise buildings and long-distance construction.
Cooling system
The hydraulic oil cooling adopts an oil-air cooler heat dissipation system, which can greatly reduce the heat generated by the hydraulic system, and ensure that the working oil temperature of the hydraulic system is controlled below 60°C, eliminating water cooling and heat dissipation.
Mixing device
The sealing is reliable and it is not easy to leak; the mixing blade has a reasonable structure and can be applied to a variety of concrete ratios.
Original source: https://www.concrete-pump-cn.com/a/cement-mixer-pump.html
Tags: concrete mixer pump,
Previous: How to Choose Concrete Mixer Machine with Pump
Next: Truck Mounted Concrete Pump VS Concrete Pump Trailer