What should pay attention to when buying used concrete pump
Posted On: 02/04/2019 | Posted by: Haomei Concrete Pumps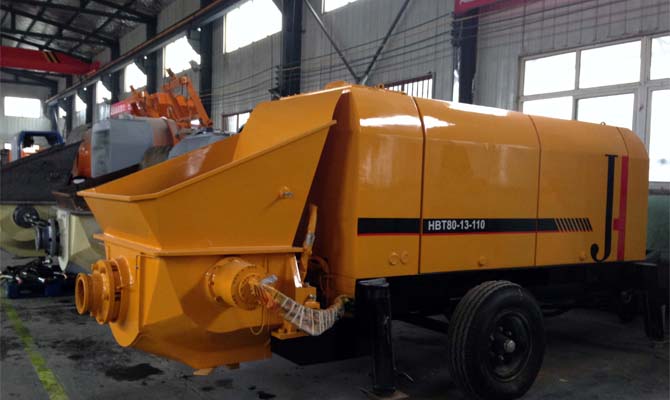 Nowadays, many people choose to buy used concrete pump for various reasons, but for some sellers, some second-hand trailer concrete pumps have not been repaired before they are sold. At the same time, they are not able to repair themselves. In order to make money easily, they often sell the pump trucks at very low prices.
When purchasing used concrete pump, we should pay attention to these problems:
1. The engine speed decreases, 2. The working speed slows down. 3. The solenoid valve does not work. 4. The belt conveyor and cylinder do not work. 5. The familiar degree of daily maintenance of the concrete conveyor pump, the problems of after-sales and service personnel.
So how to choose the equipment suitable for your site in buying used concrete pump truck?
1. Analysis of their own building types and structures.
2. Understanding construction adaptability.
3. Estimate their own construction business.
4. Understanding the product configuration of concrete pumping equipment, in order to save cost and suit oneself, it is not necessary to choose too high configuration.
5. Appearance can be divided into internal appearance and surface appearance. Secondhand performance is mainly internal. Check the places where hopper and concrete often contact. Corrosion is the best way to express the use of concrete pump truck.
Original source: https://www.concrete-pump-cn.com/a/what-should-pay-attention-to-when-buying.html
Tags: used concrete pump, concrete pu,
Previous: Analysis and removal common faults of boom pump
Next: 30m 33m 37m concrete boom pump with remote control