Welcome To HaoMei Concrete Punps Manufacturer
Posted On: 26/10/2016 | Posted by: Haomei Concrete Pumps
Welcome To HaoMei Concrete Punps Manufacturer.
We are haomei Machinery, a professional construction machinery concrete pumps manufacturer with a history of 10 years.
We are committed to a series of pump truck production, both at home and abroad can see our brand of pump truck, the pump truck application scope is widespread, not only suitable for families and individuals construction use, but also in large-scale construction areas are widely used, People's lives, production has brought irreplaceable convenience. Pumping series of affordable, especially small pump, the lower the cost.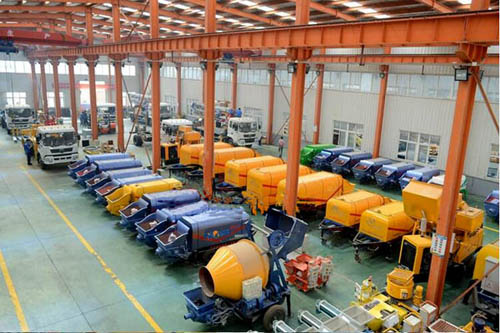 On the basis of mature electric commutation technology ,we have development overall hydraulic concrete pumps with excellent performance.This hydraulic system greatly improves the reliability of the machine and makes sure it can work in any hard condition .Our various motor concrete pumps (diesel engine concrete pumps) mainly cover capacity from 30 to 120m3/h and pressure from 5 to 20 MPa.
In recent years, with the best-selling pump, expand production, our factory is equipped with more than 10 professional and technical personnel, product range has expanded, for example concrete batching plant,mobile concrete batching plant,concrete mixer.concrete mixer truck,asphalt mixing plant.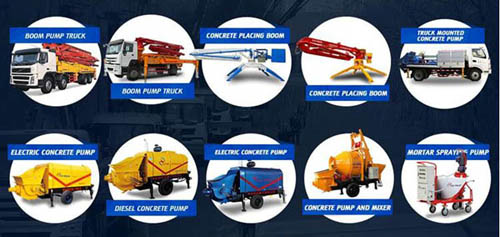 So if you any question or interest ,please contact us.
Haomei machinery equipment CO., LTD.
Email: info@haomei.biz
Website: http://concrete-pump-cn.com or http://batchingplantng.com
Office Add: No.14 Waihuan Road, New district, Zhengzhou, China
Tel: +86-371-65621392
Fax:+86-371-86616825
Original source: https://www.concrete-pump-cn.com/a/welcome-to-HaoMei-concrete-punps-manufac.html
Tags: concrete pumps,
Previous: Two Kinds Of Mounted Concrete Pump Applied To Production
Next: concrete pumping equipment,cement pump truck,concrete trucks