The Effect Of Idle On The Boom Pump
Posted On: 31/03/2017 | Posted by: Haomei Concrete Pumps
What is the effect of idle on the boom pump?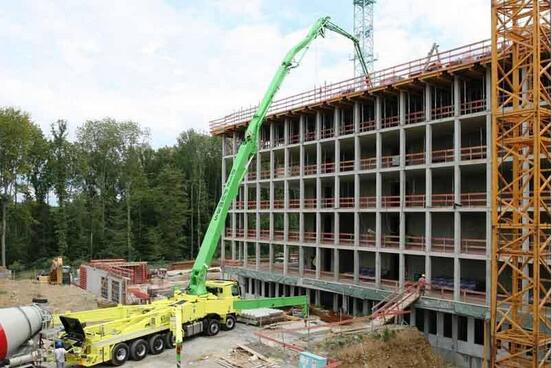 Experienced drivers are aware that running high speed, 80-100 km / h speed in the most fuel efficient, about 30% of motor vehicle fuel consumption in the idle phase.
The main measure to reduce the boom pump idle fuel consumption is to reduce idle speed. Per 100 r / min idling, reducing the equivalent of more than one liter of gasoline to run 0.4 km. The data show that when the boom pump engine idling increased from 700 r / min to 700 r / min, the company fell 10%, HC emissions 15%.
The boom pump under idle conditions, fuel combustion is not sufficient, the piston valve is more likely to produce carbon. Too much will directly affect the fuel economy, but also affect the performance of the engine, and even life. It is recommended that the general owner to automatically shut down the engine, the vehicle is in a closed state, you can save fuel consumption, reduce emissions, reduce the engine generated carbon deposition.
Original source: https://www.concrete-pump-cn.com/a/the-effect-of-idle-on-the-boom-pump.html
Tags: boom pump,
Previous: Truck Mounted Concrete Pump Action Is Greater
Next: How Long Can A Small Mitsubishi Concrete Pump