The construction advantages of concrete pump truck
Posted On: 18/08/2017 | Posted by: Haomei Concrete Pumps
Concrete pump truck also called concrete boom pump is a new type of on-site production pouring concrete equipment that integrates concrete production, pumping and fabric.
Concrete boom pump on the construction site requirement is not high, through this machinery is due to the product in the process of driving the maximum size of 9500mm long, 2550mm wide, high 3900mm, vehicle total weight of 16.5 tons, front and rear wheelbase in the 4900 ~ 5100 between, turning radius is small. In the use of the site is the front leg expansion size of 5200mm, after the leg expansion size of 3900mm, its work covers an area of small, applicable to the vast majority of the construction of new rural construction site.
Boom pump to the construction site only need 20 minutes can be out of concrete construction, and only need 3 to 4 individuals on the line, compared to other equipment needs 7 to 8 people in advance a few hours or even one day ahead of the first site to the pipe is not comparable.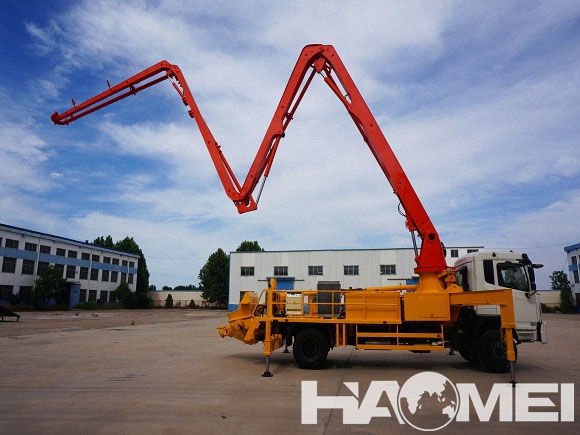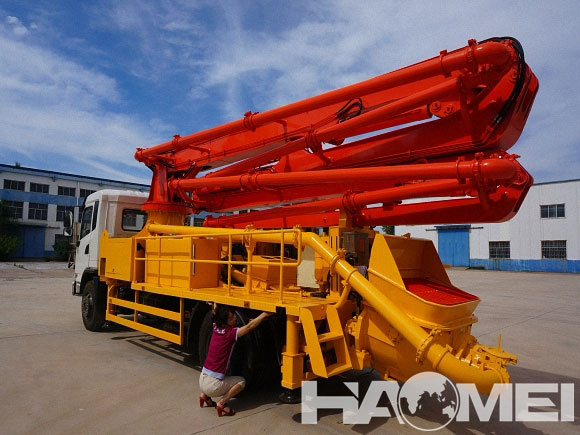 Original source: https://www.concrete-pump-cn.com/a/the-construction-advantages-of-concrete-.html
Tags: concrete pump truck, concrete b,
Previous: How to operate the concrete boom pump safely
Next: Key points in concrete boom pump operation