HaoMei Trailer Concrete Pump Operation
Posted On: 21/09/2016 | Posted by: Haomei Concrete Pumps
With the development of society and economy, infrastructure construction and other engineering construction, concrete pump and tailer concrete pump have received rapid development. The safety problem of commercial concrete pump in the corresponding construction site is particularly important. Here are some advices provided by Zhengzhou Haomei Machinery Equipment Co., Ltd. matters needing attention in commercial concrete batching plant operation.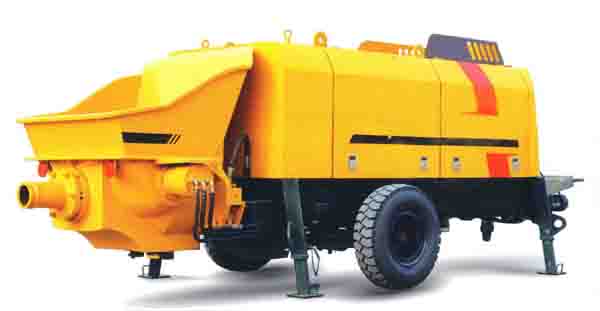 1, As for operation staffs: Operation staffs need hold valid certificates and be in their good health. When they enter the construction site, they must wear safety helmet and properly use personal labor protective equipments. In addition, operation staffs need operate the commercial pump in accordance with the safety specifications. For drunk operators and operators suffering from hypertension, heart disease, epilepsy, they are forbidden to work high above the ground. In blizzard, storm and thunderstorm weather, operation staffs are not allowed to work high above the ground in the open air. In low temperature (- 15 degrees Celsius), operation staffs work high above the ground high altitude or work in upwind direction, they should pay attention to keep warm.
2, Ensure that operation staffs have safe working conditions: rigger, working platform and ramp shall be bond firmly. Remove the nails from rigger. Concrete pump users should always check whether the joints of rigger firm and check whether the safety protection equipments are complete. Whether the safety protection equipments appear looseness and sinking due to the impact of ice, snow, wind, rain. Places where operators work high above the ground or work underground should be equipped with up and down aisles. Keep the up and down aisle smooth. In addition, commercial concrete pump users should often keep the walkway and aisle clean and do non-skid treatment. There should be adequate lighting in commercial concrete pumpt for operators to work at night.
Original source: https://www.concrete-pump-cn.com/a/HaoMei-Trailer-Concrete-Pump-Operation.html
Tags: trailer concrete pump,
Previous:
Next: What Is The Working Principle Of Concrete Pump Truck?